To help you create your own Mojo Manual, this week I'm bringing you a special mini-episode to revisit some of my favorite Mojo Moves from each season of Mojo Mondays Bootcamp.
It was difficult to narrow it down to one Mojo Move from each season and it was a great chance to revisit all the incredible conversations I've had over the past two years. 
Be sure to listen to this mini-episode (it's less than 10 minutes long!) to hear the top mojo moves from the first four seasons of Mojo Mondays Bootcamp and how my guests utilize dreaming, music, photos, and fan mail to keep their mojo going!
Whether you have been listening since we launched in 2020 or have recently found us, I highly recommend checking out the episodes from the prior seasons. There are so many gems and reminders to hear for the first time or revisit.
I hope this serves as a springboard to get your creative juices flowing as you create your own Mojo Manual. If you have not already downloaded the one pager we have created to help you put your mojo manual on paper, you can get it at i2leadership.com/manual.
Here's to a week of possibilities,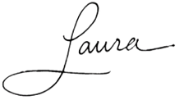 Sign up for your Mojo Mondays Bootcamp Boost
Scan QR Code or enter your email to receive a weekly Mojo Boost directly to your inbox!