December is a busy time of year.  It is filled with times of joy (food, friends, festivities) and times of stress (wrapping up the year while trying to find an out of stock toy, tip-toeing around family dynamics).
Many of you know I am passionate about walking, but what you may not know is how much I love cooking, so my holiday gift to you is sharing my "recipe" for a joyous holiday season.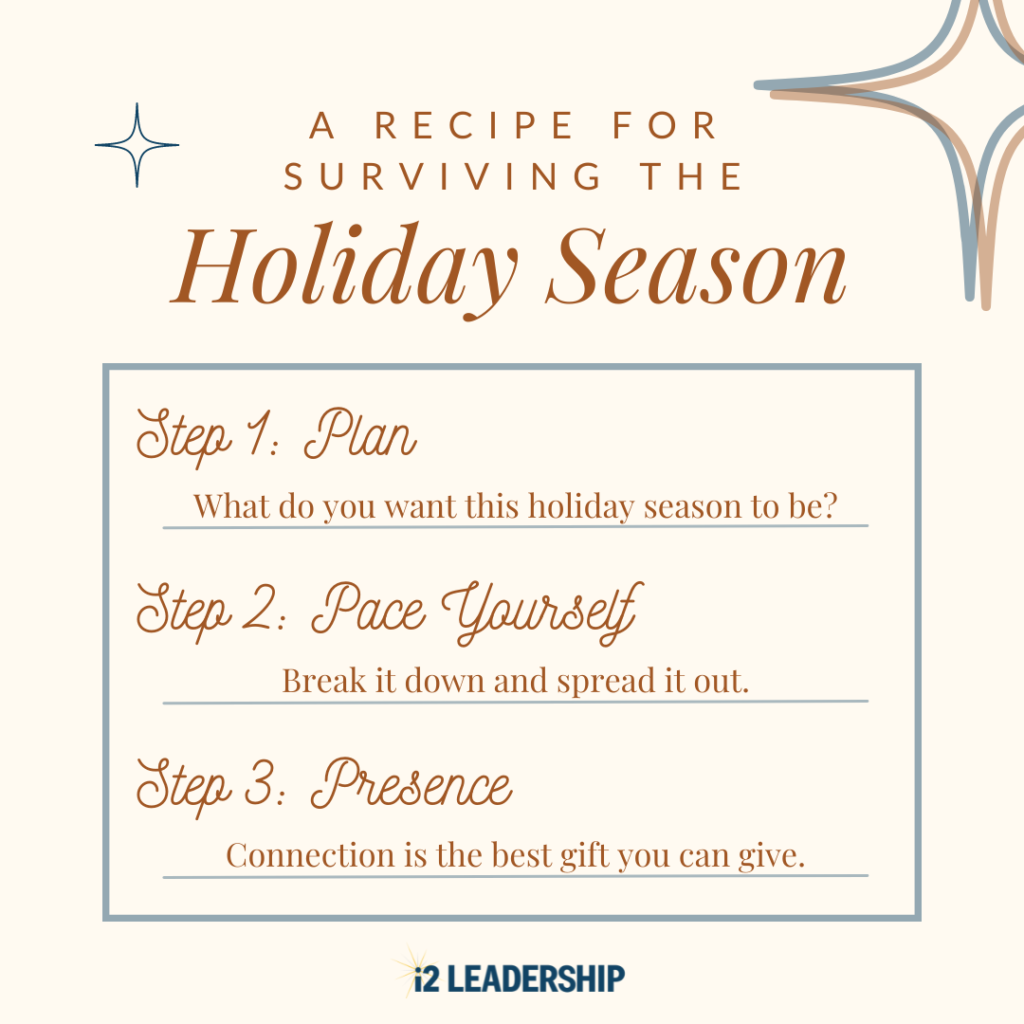 Plan:  What do you want this holiday season to be?  How do you want to feel? How do you want others to feel when they are with you? What impact do you want to have?
Pace Yourself: Break it down and spread it out.  Don't try to do it all in one shot.  Don't try to get all your cooking or shopping done in one day.  Don't multitask the season away. Savor buying presents, wrapping gifts, getting dressed to parties. Take it all in and don't feel like you need to say YES to every invitation. The key to enjoying this time is to prioritize what truly matters to you. 
Presence: Although gifts and great food are awesome, true joy is experienced when we share them with people.  Prioritize time with people over getting the perfect present and remember to reach out to the people you know that are having a tough holiday season. Connection is the best gift you can give.
Like any good recipe you will need to adjust the ingredients to your taste, but I hope these reminders serve up a meaningful holiday season for you. Let me know what tweaks you make to personalize this for your and yours!