This week Soni K. Basi, Ph.D., the Global Chief People Officer at Edelman, joined us on Mojo Mondays Bootcamp.  In this episode, Soni explains how her nomadic childhood prepared her for her global roles, how she navigated multiple pivots throughout her career, and how she derisks risk taking.
Here are my top three takeaways from my conversation with Soni:
No light at the end of the tunnel? Strike a match. As we move through life, there will be moments of doubt and uncertainty. Take charge, don't wait for anyone else to light the path.
Dream the big dream.  It takes the same amount of energy to dream big or small, so swing for the stars. 
Relationships enable risk taking. It's easier to push through fear when you know people have your back. 
This season is about creating your own Mojo Manual – your personalized playbook to find and keep your mojo day in and day out – to get started, listen to the full episode HERE. 
We've created a free one-pager to help you create your own Mojo Manual at i2Leadership.com/manual.
Here's to a week of possibilities,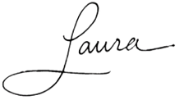 Sign up for your Mojo Mondays Bootcamp Boost
Scan QR Code or enter your email to receive a weekly Mojo Boost directly to your inbox!