Welcome to another season of Mojo Mondays Bootcamp. Today we are joined by Lybra S. Clemons, Chief Diversity Officer at Twilio, to kick off Season Five. 
In this episode, Lybra explains why she believes her career journey resembled a game of Chutes and Ladders, the wisdom she learned along the way, and how her Mojo Manual is based on the Corporate Athlete Model.
Here are my top three takeaways from my incredible conversation with Lybra:
Release the ideal of a dream job.  Pegging your identity to any job is a slippery slope. Titles change, companies change, but purpose stays.  When unexpected change hits your career, focusing on your purpose can provide fuel for your fire, and propel you to the next opportunity.
Manifesting requires ACTION.  Vision boards help you get clear on what you want and are the start to manifesting your dreams.  However, unless you are willing to put the work in, vision boards will remain only visions.  Listen in to hear how a vision board exercise put Lybra on a path to interview Michelle Obama.  
Own your part. When you find yourself wanting things to be different, before you jump to another job or point fingers, you need to look inward and own your part in the situation. If we only change our external situation and don't also address our internal thinking and response, we will only take our current challenges with us to what's next.
This season is about creating your own Mojo Manual – your personalized playbook to find and keep your mojo day in and day out – to learn and borrow from Lybra's Mojo Manual, listen to the full episode HERE. 
You can create your own Mojo Manual at i2Leadership.com/manual where we've created a free one-pager to get your mojo going. 
Here's to a week of possibilities,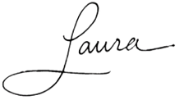 Sign up for your Mojo Mondays Bootcamp Boost
Scan QR Code or enter your email to receive a weekly Mojo Boost directly to your inbox!